Remove Google Account on Samsung Galaxy A23
We're going to offer you two quick solutions
to bypass frp lock on Samsung Galaxy A23
. Alternatively you might find that you have lost the password to your Google account. Either way, our two approaches of using the
official FRP bypass apk
(just a click away at the link below) or of
entering the phone's IMEI number online to unlock it
; are elegant and simple solutions to your mobile unlock problem.
What is FRP? The abbreviation FRP stands for Factory Reset Protection. A common security feature on mobile phones that will stop anyone from using your phone if it is lost. The Samsung Galaxy A23 can be reset to factory settings by deleting the linked Google account.
However if you don't know the required password, you won't be able to use the phone in any way. Great as a security feature, but not so great if you've locked yourself out of the phone or have
forgotten your own Samsung Galaxy A23 password!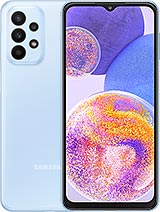 Ways to bypass a mobile phone's FRP
The best solution for
bypassing Samsung Galaxy A23's FRP
is our "FRP bypass apk". This will allow unlocking of the Samsung Galaxy A23 verification lock as well as any other additional linked accounts. While this method is very good it might not be suitable for your own level of technical ability. Fortunately we also offer another elegant solution to bypassing Samsung Galaxy A23 FRP lock - ONLINE by IMEI.
Using the FRP Bypass Tool
Firstly let's speak about what is likely to be your first question: The cost. Our tool is beyond a bargain as removing the Samsung Galaxy A23's Google Account Verification Lock
is completely free!
Data loss is, aside from an enormous hassle, really something that you don't want to have to cope with. Whether you have treasured photos or important business documents saved to your Google account, the loss of access to whatever your data might be could be devastating. That's why our top engineers have come up with the
FRP Bypass Tool
.
How does the FRP Bypass Tool work?
The tool creates a one-time code based on the IMEI number of your Samsung Galaxy A23. This is used to unlock your device from the Google account verification lock. Once you tap the code on your phone, the synced account is bypassed and all that's left to do is enter your login information.
What devices does the FRP Bypass Tool work with?
It's not only the Samsung Galaxy A23 FRP that can be bypassed with the tool but also other devices such as Alcatel, HTC, LG, Motorola, Nokia, OnePlus and Samsung devices. Many other Android devices are also supported.
Two points to note:
⦁ If you are using an Android version that is newer than 5.1 Lollipop, it is likely that you will need additional assistance in order to reset or modify the Google account.
⦁ The online tool or the FRP apk are both safe to use and won't void your phone's warranty or cause any harm to come to it.
⦁ The "This device was reset" notification will no longer appear as a result of this patch.
⦁ If the message "To continue, sign in with a Google Account that was previously synced on this device.", pops up then you must sign in using a Google Account that has previously been synced with your device.
Using the FRP Apk Removal tool to disable Google's Factory Reset Protection (FRP)
Simply follow the steps below to use our APK for FRP Removal
To install the FRP Bypass APK, you must allow installation from untrusted sources: In your settings menu go to options. Select "accept downloads from "Unknown sources" by going to Settings > Security". Click "Trust" when the alert box appears. (Steps may vary slightly by device or OS)
A stable Wi-Fi connection will be required as well as our FRP Bypass APK, an OTG cable, and a USB stick. (To download the APK, click the link below)
Once downloaded, open and extract the file from the download folder to use the.apk file. The file must be copied and pasted onto a USB disc.
The PDF that accompanies the download has a very handy tutorial to follow. Please follow the instructions carefully. As a last resort these steps can be carried out online if all else fails.
Using an IMEI unlock to bypass FRP
For whatever reason using the APK might not be to your liking. Don't worry we have an equally elegant, albeit easier to use phone unlock alternative! The Google lock on the Samsung Galaxy A23 may be quickly and easily removed with an IMEI unlock. Our programme quickly provides a special code that will unlock your phone.
How our
Samsung Galaxy A23 IMEI unlock tool
works:
You receive a one-time code when you activate the FRP bypass removal.
This code is used to activate the developer mode on your Samsung Galaxy A23 which gives you the ability to delete the Google account without having to provide a password.
Subsequently navigate to Settings > Accounts to add additional accounts. (Different devices and operating systems might have slightly varying steps)
Both the code and easy to follow instructions (depending on what device you use) will be with you in less than 5 minutes.
Bypass the Samsung Galaxy A23 factory reset protection
1.
Use the tool to enter your device's IMEI number.
2.
Choose the cell phone manufacturer.
3.
Select the Android OS of your device
4.
Bypass the FRP lockout.
The software will do the rest, just sit back and relax as the required code is created. If you are unsure of the Android version you have then just select "All".
Hopefully we've given you a good idea of the best options to use to unlock your phone. If you have any issues or queries please do contact us; we're alway happy to help.
Please click the following link to access the online FRP Bypass Application. If you know of anyone else who would benefit from our app please do tell your friends about us.